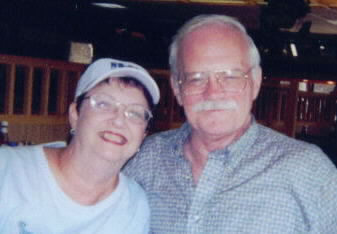 Sondra's Testimony
God has done such a deep and awesome work in my life, I want to take this opportunity to thank Him and to write this testimony that others might know of His truly "Amazing Grace".
I received Jesus as my Savior when I was a small child in the Baptist Church my family attended. Not long after that, my family moved away to another state and for a long time I felt lost and alone.
Because of deep rooted emotional pain caused by abuse as a small child, I began to turn to substance abuse for relief. In my teen years, I looked for ways out of my emotional pain but all I found was that the things I did led to deeper pain. Soon there were layers of pain that no doctor or therapist could heal! I no longer felt God cared for me. I became involved with destructive relationships and developed destructive behavior patterns.
Hospitals, doctors, psychiatrists, and drugs became a way of life. Some of the abuse that occurred in my life I was unable to discuss with doctors. Electro shock therapy followed me, combined with drugs. Once in a hospital in Kentucky, I almost died from taking a medication.
At the age of 27, at the point of suicide, I asked Jesus to take over my life, in earnest. He did. What followed was an abrupt uprooting of my life in order to bring me to sanity. Many years of healing followed.
Adrian and I met during my years of deep struggle to come out of depression. He had a similar battle and against all odds, we married for love alone.
God truly gave us grace and mercy as, together, we fought a hard battle which took years to win, but Jesus was with us every step of the way! He strengthened us and deepened our love even through great adversities, and gave us courage and faith to believe Jeremiah 29:11:
"I know the thoughts I have for you. They are of good and not of evil, to give you a future and a hope."
Many times I could feel the "darkness of depression" trying to regain its stronghold over my life. Adrian and I did our best to help each other, but I was told I "would never live outside the walls of a hospital," by the doctors who treated me.. Nevertheless, my faith continued to grow! In 1979-1980, I spent one year in the hospital. But through God's Grace and healing power, I was finally able to live outside those walls!
Because of Jesus Christ, my husband and I were freed from the tyranny of alcohol, cigarettes, and other destructive behaviors and relationships. We learned how to close doors. We were able to attend church together and feed on God's Healing Word! Through the years, God has never taken His Hand from us!
He began to restore my mind and musical abilities even during hospital stays and today with His help, I have a music ministry and a music teaching ministry.
There is not a day that passes in which I do not realize I am here by the Grace of God. My life is no longer ruled by chronic depression!
I am so thankful for the husband He gave me and how He has touched both our lives as we determined to walk with Him!
It is so true what the old song says,
"It is no secret what God can do!
What He's done for others, He'll do for you!"
A few years ago, I coined this phrase:
"Believing brings Receiving!
Doubt strikes you out!"
It has stuck with me and Jesus continues to strengthen me in the areas of my faith that were weak.
I have given my life to Him and live to proclaim His Love through worship music, writing and speaking…to others.
Adrian and I celebrated our 25th wedding anniversary this year…a miracle and a joy!
It is my prayer that others who suffer in the ways I have would come to know His Love, Grace and Mercy and find healing for their own hearts.

Adrian's Testimony
Before I met Sondra, my life's plan was that one day I would end my life after my son was grown and in college. This was because I could not cope with my deep depressive illness.
God has saved me from so much it's hard to begin. But in 1978 He came into my life in a real way when I met my wife Sondra. She showed me the way to Jesus. Her life touched me deeply.
At the time I was very depressed to the point I hardly wanted to live. She was the only reason I lived. Her love and prayers were what brought me through.
Drinking and smoking were a way of life with me also. I had a deep anger at God and everything in general.
1980 was a year to remember. I spent ten months in a psychiatric ward. The depression had gotten so bad, life had become unbearable.
After that about 6 months of the next 5 or 6 years were spent in hospitals. Even after that, things were still very difficult and depressive thoughts loomed over my mind.
God was with me even when I was not with Him. He is a great friend like the song says.
My wife and I did a food and clothing (benevolence) ministry for about 10 years and at the same time, we did a bible study at the Alton, Ill. State mental hospital, once a month. Praise God for those days! They were life saving for me!
We did Sunday services at a local nursing home also for many years, alternating with other churches.
Today I look back on some of these things past and it seems like another lifetime…in a big way, it was!
Healing for me also has been a slow process.
A scripture that sticks for me is, "With God all things are possible!" (Mark 10:27)
Faith that God would help my wife was easy. For me to be helped was a harder test! She was and still is a bright light in my life. I thank God for her. I thank God for all the other people, some I do not even recall their names, who helped me along the way. Most of all, I thank God who never quit with me!